The overarching purpose of this participatory project is to make parks more accessible by improving accessibility standards, which is one of the priority areas for 2020 to 2021 in the Accessibility Standards Canada Grants and Contributions program.
.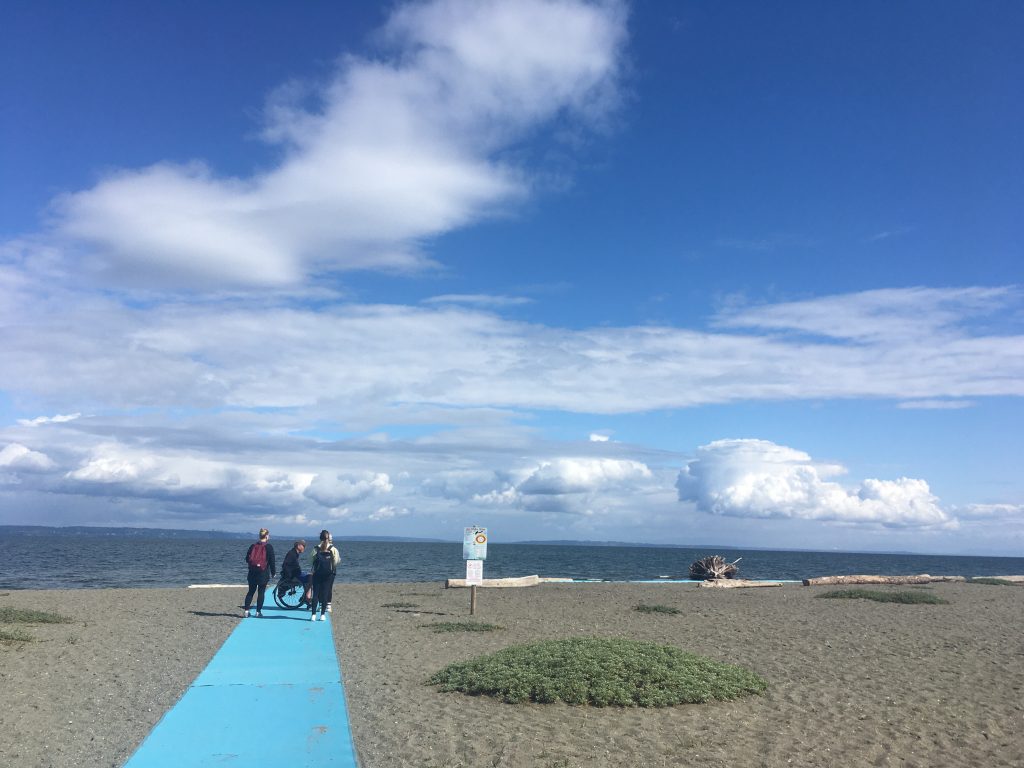 Identify, review and synthesize current national and international accessibility standards for parks with consideration for the lived experience of people with disabilities (comparing/grouping along common features in different jurisdictions);
Assess representative parks with different typographies (e.g., waterfront, mountainous, plains) in terms of their characteristics in relationship to existing and potential standards (e.g., trail slope, trail cross-slope, trail surface type, trail width, information available (physical maps and online materials), parking areas, parks buildings; programs and services);
Document the perspectives of people with a variety of disabilities as they visit the parks we have assessed so they can reflect on their experiences in relation to the existing standards we identified (e.g., journey mapping and participant reflections);
Collaborate with people with disabilities and accessibility experts to identify and prioritize existing and novel standards that should be implemented as part of the Accessible Canada Act;
Support people with disabilities and build their capacity by involving them in a participatory manner, providing them with adequate stipends to recognize their contributions to the study and hiring students with disabilities to participate in the project preferentially; and
Build awareness about the parks-related needs of people with disabilities in the broader community.
By engaging people with disabilities in the identification and development of standards for parks we hope to:
.
Facilitate inclusive accessibility for the widest spectrum of users.
Make parks more accessible, which will allow greater access for people with disabilities, those associated with them, and others (e.g., older adults, children, parents using strollers).
Improve the quality of life of people with disabilities and those who accompany them (e.g., families, friends, and caregivers).
.